Dr. Sheila L. Hastie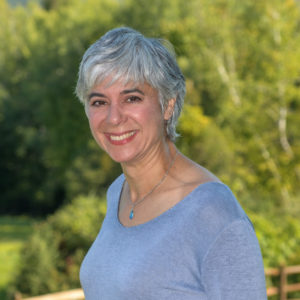 Dr. Hastie graduated from Stonehill College in Easton, MA with a Bachelor of Science Degree in Biology in 1991. She received her Doctor of Optometry Degree from the New England College of Optometry in 1995. Her education included internships at the Boston Veterans Administration, Brighton Marine Health Center, and the Cotting School for Handicapped Children. While attending graduate school Dr. Hastie was the recipient of numerous awards and scholarships and was a member of the Optometric Honor Society.
Dr. Hastie was an optometrist at White River Family Eyecare from 1996 to 2015. Valley Vision Eyecare opened for business in May 2017.  She practices primary care optometry and has a broad interest in all aspects of eye care with an emphasis on pediatrics, contact lenses, and the diagnosis and treatment of glaucoma and dry eye disease. Dr. Hastie is a member of the American Optometric Association and the Vermont Optometric Association, of which she was the first female president from 2004-2006. She was also on the executive board of directors of the VOA from 2000-2008 and is currently on the board of three non-profit organizations.
Dr. Hastie resides in White River Junction with her husband Dr. Andrew Jones, their two children, and a menagerie of pets. She enjoys many outdoor activities including jogging, mountain biking, snowboarding, and reading.